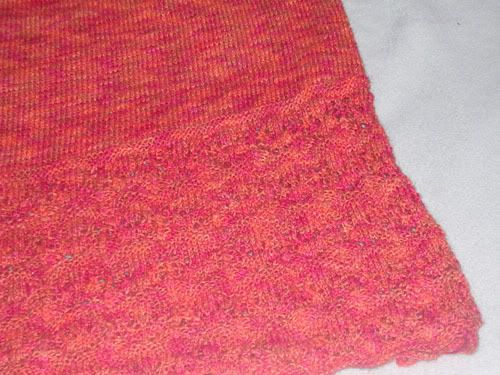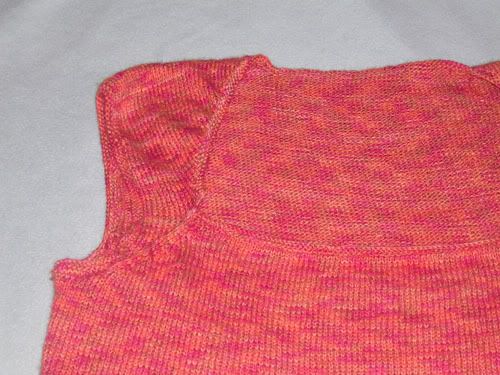 I've finally finished this tank and guess what? It doesn't fit. My bust is too big to fit in there properly even after I added an extra inch of stockinette, and my bra shows - no way to adjust it either. For now I will fold it up and tuck it away until I decide what to do with it.
Here are some pics of it. I guess it needs another round of blocking. I somehow don't get good results with blocking especially with stockinette stitch. It just rolls back up like I didn't do anything to it. It still has all of its ends on it needing to be weaved in, but since its not fitting right, I'm not going to waste anymore time on it.
Thanks for the help I've gotten on it.